What is it that one thing that Zohra Sehgal stands for, according to you?
"Life!" "Passion!" "Zing!"
I haven't done any structured survey but I am sure more than 90% respondents will echo something to that effect.
I have always been fascinated by the young lady. Yes, that 'young old woman' is how most of us remember her. It's not like there aren't actresses of her calibre, there was something about her that made her a class apart. It's not like rest of us don't want to live, there was something in the 'quality' of living that she did.
No wonder she lived to be 102!
It's not Padma Shri, Kalidas Samman or the Sangeet Natak Akademi Fellowship for lifetime she would be remembered for, or her very interesting journey from being Sahibzadi Zohra Begum Mumtaz-ullah Khan from a traditional Muslim family in Saharanpur to a Bollywood leading lady, dancer and poet. Those are achievements worth applause and reverence, of course, but it's her zeal that makes her the Zohra Sehgal that is permanently etched into our collective memory.
I suspect a great sense of humor had a lot to do with the quality (and quantity) of life she lived!
Known for her jovial take on life and herself, I am sure it must have been impossible not to keep smiling with her around, even at her own expense. Why, even her biography is called "Zohra Sehgal: Fatty"!
Which celebrity can boast of a quote like, "You see me now when I am old and ugly, in fact you should have seen me earlier — when I was young and ugly!" Especially in today's heavily botoxed made up world?
Talking of inner beauty, she used to say, "I don't understand the hullabaloo about inner beauty. What actually makes brings out your beauty is the radiance of being content and you can only be content when you are employed in something you love. When admirers praise me for raising the paradigm for women in acting, I say bullshit! What have I done for them consciously? Whatever I've done, I've done it for love of acting, fame and power. The love for life and work probably radiates as my inner beauty!"
It's not that she had a special privileged life and she never had to face struggle or challenges but as in her words, "Life's been tough but I've been tougher. I beat life at its own game," it's all about inner strength. Inner beauty comes right at its heels!
It was her inner strength that helped her squeeze the best out of life. On family as well as work front, she was 100 and even with such a shriveled up face and figure she could boast of getting work, fame and money (her words again!).
As we all know, on her 100th birthday, she hummed her favorite sonnet, which so aptly described her, "Abhi To Main Jawan Hoon!" as she cut a large chocolate cake. She used to say, "There's an energy that drives me; a voice that tells me every morning 'You must go on'. Probably there would be a voice which tells me 'Zohra, it's time for you to stop'."
Now that she has stopped, we can't stop remembering her lovingly. I know she won't be resting in peace, she would be up there somewhere resting in naughtiness! I pay my deepest respects to Zohra Sehgal, my personal hero.
While I do that, let me also check whether they have added Zohra Sehgal as a synonym for zest already!
The following two tabs change content below.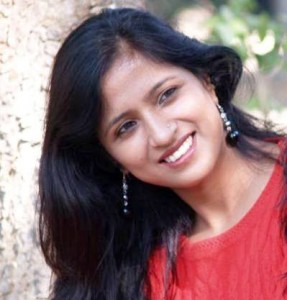 Dinakshi
Dinakshi is a curious explorer of life, and loves to see everything around her with a sense of wonder. Completely in awe of life and its ardent student, she is a writer, poet, blogger and ex-editor. Her superpower is involuntarily read and edit everything from text messages to poetry on the backside of trucks. Like any other Indian worth their salt, she's done her time in the IT industry as a programmer. Books and journals have been her best friends for as long as she can remember. A philosopher at heart, she loves to question everything, including her propensity to question. An avid learner and unlearner, she is on a joyful path to live all that is.