1. I live in Gurgaon, a city like no other, a melting pot of all things new and old. A place where I have found warmth and affection of kindred souls beyond counting.
2. I am a Piscean and I don't know why I love the fact that the day I was born was Holi, a full moon. Holi, by the way, is my favorite festival.
3. Even as a child, I have felt that there are two bridges to the other worlds from this one: breathing and dreams because these two happen irrespective of us… almost magically. Like dreaming reality and waking reality, inhale and exhale, I have realized everything in life has seemingly opposite polarity… it's an unending saga of paradoxes, yet there is non-contradictory movement in everything.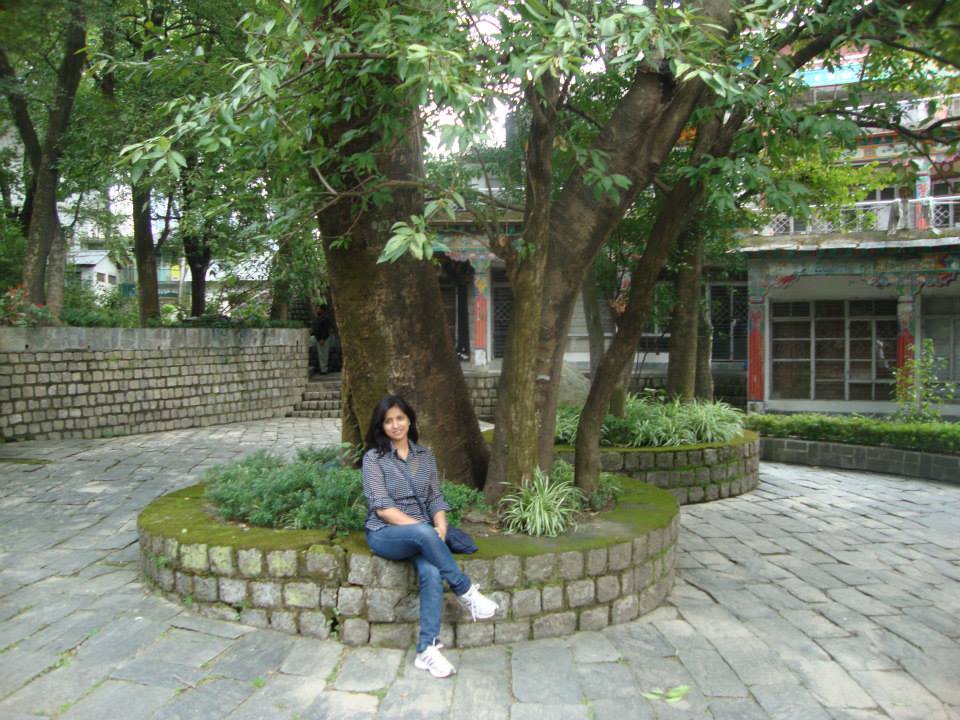 4. I started my journey as an atheist/agnostic and researched/experienced my way to be a somewhat-theist. I believe in inherent goodness of humanity, benevolence of the universe, the notion that everything happens for a noble reason even if unfathomable apparently. Or let's just say I am hopelessly hopeful. 🙂
5. I am a book worm. Reading is the best/most natural/most refreshing thing I can do. Here are some of the books I have read.
6. Like every second or third Indian, I am an IT industry survivor. Have worked with Satyam, IBM and Polaris. I have a theory: writing software endlessly somehow brings out the creative aspect of you, that is, if you have any, like the pendulum effect.
7. I am a Punjabi, raised in Punjab and Punjabi is my mother tongue. And I think Spanish is the sexiest language. 😛 Don't ask me why.
8. I have never believed in the concept of religion and I remember refusing to fill that column in forms even when I was quite young. "I am a Hindu because my parents are," just didn't cut it with me. Years of wandering, though, has proved that IF at all there is any religion I would choose for myself, it would be Hinduism. And not because I was born into a Hindu household. It is what I am most drawn to. I believe in reincarnation, karma, soul connections and supreme intelligence of the universe. Not only do they explain a lot of uncomfortable questions, they ring true to heart.
9. I was an introvert to start with. Became an extrovert. Going back to being introvert. I think, selective extrovert is what I would settle at.
10. I have been writing ever since I can remember. Poetry, diary, thoughts, something or the other.
11. I just could not watch/read fantasy/history (Alice in Wonderland was, of course, exempt). No Lord of the Rings, no Harry Potter, no Ramayan or Mahabharat (even the televised version, I may be the only person in India to not have watched those two). Until Game of Thrones. That changed everything.
12. I am American Sitcom junkie. Name a sitcom and I have watched it… enthusiastically. Also love Stand up Comedy. My YouTube subscription is full of these. Give me a laugh any day! Talking of humor, life is funniest of it all. If you could detach yourself from the precious role you are playing, you'd be rolling on the floor laughing.
13. Green Blue, the color of peacock is my absolute favorite, though I simply love colors… all of 'em!
14. I am totally a night person. Early (and late) mornings are best spent sleeping. And do I love to sleep! If sleeping were a sport, I'd have a shot at Olympics Gold. Talking of sports, what are those? Naaaah…. never heard of them.
15. My first published work was a Urdu poem (in Hindi script) in Aabha, college magazine at GCG-11, Chandigarh. There hadn't been much progress there, thanks to my lazy disposition, until, of course, this internet thingie came along. Bless the internet!
16. Yes, I write poetry, mostly in Urdu and some in Punjabi and English.
17. I believe in organic – vegetables, groceries, relationships, everything.
18. Music, I feel, is another divine gift given to us and has the capability to touch us, move us and raise our consciousness level. It is like a divine language. My favorite singers? Nusrat Fateh Ali Khan and now Rahat Fateh Ali Khan, Shreya Ghoshal (oh, she's a blessed one!), S.P. Balasubramaniam, all the old Hindi movies brigade, Sufi singers and some people who sing soulful Punjabi songs, well, at least sometimes…
19. I simply love rains!!! The monsoon ones, I mean. The unsolicited winter ones… not so much.