Indian women run? Yes.
At 5 am in the morning? Yes.
7000+ of them? Yes.
For a cause related to women's health? Yes.
Milind Soman is still hot? A resounding yes. 🙂
I have seen a lot change in the past few years. Especially when it comes to women's place in Indian society. To be on the safer side, let me just talk about urban women for now. What I have realized is that a lot of change has come from within. Of course the social scenario is being more and more conducive but it's the women who have become more confident, aware and conscious for their own well being. Makes sense after centuries of playing sacrificing support characters to male protagonists in the story of their lives.
Pinkathon Delhi yesterday (September 14, 2014) was a big case in point!
Pinkathon is only for women running event created with the objective of encouraging women's health and fitness and raising awareness about breast cancer, its causes and prevention.
7000+ women from Delhi/NCR were up and about at 5 am in the morning announcing in no uncertain terms that they care about their own selves. They had been training for months for this run and running in general (running has been the latest fitness trend in women for a while now). Huge number also brought in diversity in terms of age, fitness level, backgrounds etc. Another interesting aspect was that women ranged from being burqa clad, sari clad to neo-athletes (the ones I suspect live in gyms) in their very contemporary running gears super equipped with all kinds of  gadgets.
What I loved the most about Pinkathon was the gender role reversal in terms of women running and guys cheer leading! Now that's a change our society can use some more. The organizers made sure that there were male dancers gyrating to Zumba moves on catchy Bollywood tunes all the while women were busy running. And, of course, making a point.
While some women ran 21 km, 10 km, 5 km and some a measly 3 km (yours truly included), the same voice could be heard from all of their upbeat, excited hearts: Move on, world! We have arrived!
I am particularly exhilarated to see the magnitude of the event Pinkathon. It means, in a way, no more crying and cribbing, blaming misogynistic patriarchal society and upbringing, no more putting ourselves behind everything else. It means we are ready on take on our complete responsibility without any done-to-death excuses.  We are so ready to own up our strength and power!
And what strength and power women have!
The time is ripe. We are living in the era when initiatives like Pinkathon are being organized. The whole world is waking up to well being and value of women. Gratitude to Milind Soman and people like him who have taken it upon themselves to be a catalyst for this much required revolution.
Now is the time to come forward and shine our best!
P.S. The environment concerned part of me couldn't help bring this up: while there were so many beautiful, with-the-times, cognizant women contributing their bit to the cause, I wish there wasn't as much careless littering as there was. I wish we could take care of our roads and public property the way we take care of our houses.
Article originally published on www.BizDivas.in
The following two tabs change content below.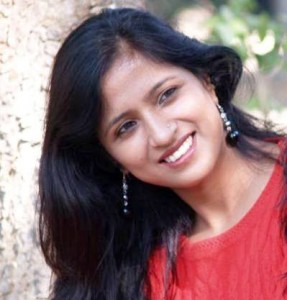 Dinakshi
Dinakshi is a curious explorer of life, and loves to see everything around her with a sense of wonder. Completely in awe of life and its ardent student, she is a writer, poet, blogger and ex-editor. Her superpower is involuntarily read and edit everything from text messages to poetry on the backside of trucks. Like any other Indian worth their salt, she's done her time in the IT industry as a programmer. Books and journals have been her best friends for as long as she can remember. A philosopher at heart, she loves to question everything, including her propensity to question. An avid learner and unlearner, she is on a joyful path to live all that is.